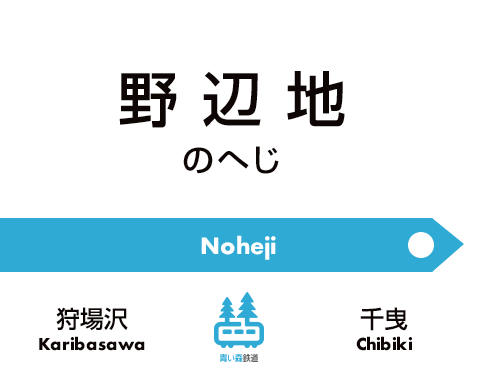 Service counter operating hours

〇 6:00am - 10:00pm

Automatic ticket machine

〇

Toilet

〇: Next to station entrance

Address

49-2 Kamikonakano, Noheji, Kamikita, Aomori 039-3154

Phone number

How to ride

Purchase a ticket at the ticket machine or the customer service window.
Move to the train platform.
Press the button to board from any door.

How to get off

Press the button to get off from any door.
Give the ticket to the station attendant at the ticket gate.

Other

For information about JR line services, please visit the East Japan Railway Company website.